You will be joining a passionate group of people building mission critical technologies for the enterprise across all industries. Enjoy a healthy work/ life balance. And know your ideas, experience, and expertise will help shape the future of data governance and security.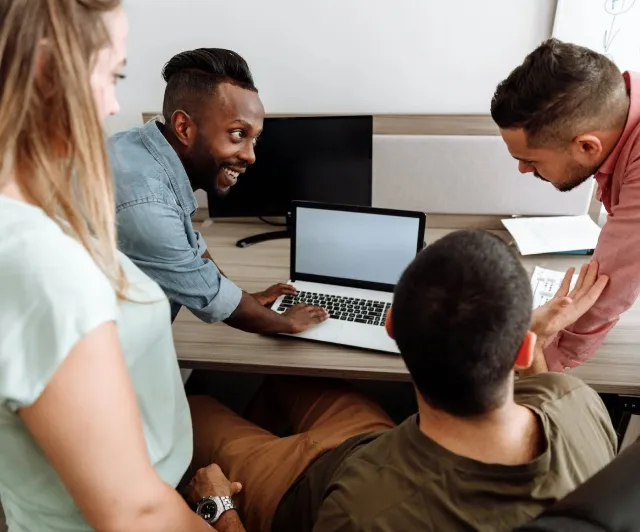 Life at
Privacera
Whether you are working from home or in the office, attending a team offsite, or collaborating to solve our customers' most pressing data security challenges, Privacera is a place where you help shape the future of the company.
Living Our Values
Our corporate culture is built on the core values of openness, product excellence, and customer-centricity. We encourage team members to practice open communication, move fast and break old molds in our journey to build the best products in the world. We are a transparent, customer focused team that collaboratively gets things done.
Transparent
We are transparent in how we  communicate, we value integrity, and we trust in each other.
Customer Focused
We are obsessed with our customers' needs and, above everything else, with delivering excellence.
Collaborative
We value teamwork, so we help each other by collaborating to solve problems.
Decisive
We believe in moving forward aggressively with our strategic decisions.
Benefits and Perks
Competitive Pay
Choosing us from all the amazing companies out there is something we greatly value; we ensure that you get the proper reward.
Flexible Hours
We want you to work when you can work best. We value getting tasks done over imposing strict time schedules.
Flexible Vacation
We want to be sure that you have time to do the things that you care about and re-energize when you feel the need to.
Catered Lunch
Lunch catered on three days per week with an array of complimentary snacks and drinks available in our cafeteria.
Remote Work
Most roles offer flexibility from a location point of view, allowing team members to be based in preferred locations.
Health Benefits
We offer top of the line Medical, Dental and Vision insurance for you and your dependents so you have one less thing to worry about.
"Privacera offers me a brilliant opportunity, everyday, to grow my career in alignment with my goals and aspirations.

Nikhita Kotak Manager, Technical Support
"Working with Privacera has been a rewarding experience for me. I have learned a lot from the diverse and talented team that is passionate about data governance and security.

Nirmal Juthani Director, R&D
"At Privacera, I have a strong and proud feeling that I am working for a company that is dynamic, forward-thinking, and it is making a real impact in the world of data privacy and governance.

Vinayak Bagal Senior Engineer, R&D