SaaS-based data security and governance solution
Serving enterprises across the globe
Addressing the Growing Challenges to
Responsible Data Access
Balancing data access with security and compliance
Privacera was born, designed, and developed at the intersection of data democratization and data compliance to optimize decision support processes
Data value lost if not quickly accessed, usable, and shared
Privacera's unified platform ensures Data Security without compromising speed, automating Data Access policies that enables you to share your data responsibly
Lack of trust in governance, slows decision making
Privacera's robust platform accelerates business agility, maximizes data visibility, and optimizes collaboration with responsible access to data for faster insights
Privacera is rooted in balancing enterprise mandates for Security, Governance and Analytics
Privacera empowers data-driven cultures where trusted data is democratized, shared, and leveraged for insights and decision making. Our journey below is a testament to this mission.
Leadership
Achieved AWS Data & Analytics Competency Status

Recognized as Leader in GigaOM Data Governance Radar 2023
2023
Leadership
Released Privacera Platform 6.3 and PrivaceraCloud 4.3 for complete data governance.

Recognized as leader in GigaOM Data Governance Radar Report 2022
2022
Lets Focus on a 2021 Milestone
Industry First
January
Rolled out PrivaceraCloud—industry's first SaaS-based data security and governance platform.


March
Secured $50 million in funding to meet unprecedented demand.


June
Tripled revenue and expanded customer base, including Fortune 100 and 500 companies and Federal Agencies.


July
Joined AWS ISV Accelerate Program.


November
Joined Snowflake Data Governance Accelerated Program to simplify and govern multi-cloud data sharing.


December
Joined International Association of Privacy Professionals.
2021
2.5x ARR growth, including Fortune 100 customers.
July
Data governance and security leader Privacera secures $13.5 million in Series A funding.


December
Enabled highly-scalable, near-instant cloud data sharing with automated governance and compliance.
2020
Apache Ranger Recognition
Apache Ranger recognized by Apache Software Foundation as Top Level Project (TLP)
2017
Privacera Founded
Balaji Ganesan and Don Bosco Durai found Privacera
2016
XA Secure acquired by Hortonworks
Open-sourced as Apache Ranger in November 2014
2014
A Year of Innovation
XA Secure founded by Balaji Ganesan and Don Bosco Durai
2013
2023 Leadership
2022 Leadership
2021 Continued Growth
2020 2.5x ARR growth, including Fortune 100 customers.
2017 Apache Ranger Recognition
2016 Privacera Founded
2014 XA Secure acquired by Hortonworks
2013 A Year of Innovation
Don't delete this element
Core Values That Drive Us
We are a transparent, customer focused team that collaboratively gets things done.
Transparent
We are transparent in how we communicate, we value integrity, and we trust in each other.
Customer Focused
We are obsessed with our customers' needs and, above everything else, with delivering excellence.
Collaborative
We value teamwork, so we help each other by collaborating to solve problems.
Decisive
We believe in moving forward aggressively with our strategic decisions.
VIDEO: How Enterprises Balance the Dual Mandate
Watch Balaji Ganesan, Privacera CEO, as he discusses the balance between data democratization and security and privacy.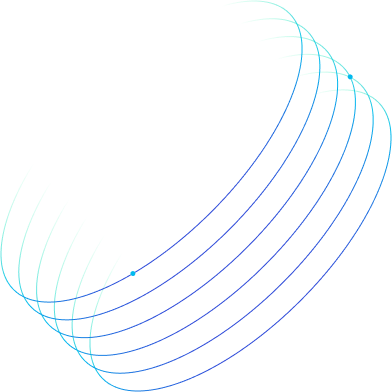 Now is a pivotal time for businesses to prepare themselves for the future and take control of their data. Privacera is trusted by Fortune 500 companies to automate sensitive data discovery and simplify
high-fidelity data access policy enforcement across modern analytical workloads. We've seen tremendous growth and are positioned to help even more customers get up to speed and stay compliant.

DON BOSCO DURAI

Privacera, Co-Founder & CTO
Raising the Bar for the Future of Data Security and Governance
Recognized by the Cloud Awards For Enterprise Security Innovation of the year
Named Finalist in the CISO Choice Awards
Ranked in 10 Hottest Cloud Computing Startups by CRN
Named One of America's Best Startup Employers by Forbes
Named Top 3 Data and AI Startup in Datanami Readers' and Editors' Choice Awards
Get to 100% of your data, 95% faster.
Reduce complexity for unlimited scale.
Write once. Apply everywhere.
Why serve? When you can self-serve?